Blade and Soul: Ruins of Khanda Vihar to be Added
bladesoulgold
Date: Dec/07/16 17:39:06
Views: 1557
Blade and Soul is a fantasy martial arts MMORPG available for PC and developed by Team Bloodlust and produced by NCSOFT. Due to the success of the game, Studio Gonzo developed an anime television series, which aired in 2014. Blade & Soul is free-to-play.
NCSOFT's fantasy martial arts MMORPG Blade & Soul introduces a new quest story line and other additions. According to the official website, Ruins of Khanda Vihar is set for release on December 7, 2016.
Khanda Vihar
Strange things are happening in the town of Sandstone Refuge, including sounds of weeping and feathers falling from the sky. Players will come to the aid of the citizens of Sandstone Refuge, investigating a mystery that will bring them across the world to the ancient Naryu island of Khanda Vihar.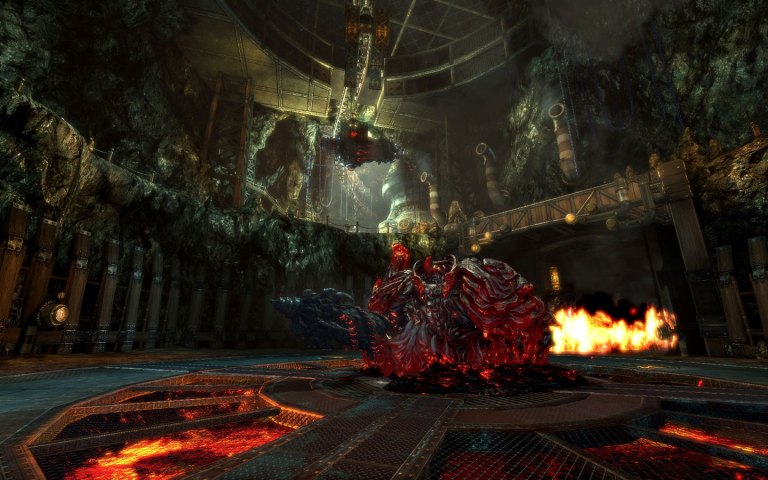 This update includes a new dungeon, the Naryu Foundry. Once a factory for producing Naryu automatons, it has been taken over and put to different uses. Available for parties of 4 or 6, Blade & Soul claims the dungeon to be "the new pinnacle of difficult and rewarding PvE content." Rewards that can be found in the Naryu Foundry include Forging Orbs, Honorary Ornaments, and some new cosmetic gear.
Other Updates
With the release of Ruins of Khanda Vihar on December 7th, Blade & Soul will also get some new legendaries. NCSOFT is not revealing the details yet, aside from the fact that they will be accessories. They will also issue refinements of other upgrade paths and costs. Players will have to stay tuned for more information on this, when it becomes available.