Blade and Soul: Winter Festivities are Kicking off
bladesoulgold
Date: Dec/15/16 16:16:36
Views: 1476
Blade and Soul is kicking off winter festival. There will be several activities here, including Frozen Firing Range, Holiday Gift Bundle, Merchant of Wonders, Hongmoon Store Holiday Costumes and 12 Days of Wonder.
Frozen Firing Range (lvl 16 or above required)
December 7-January 18
Step into this daily-reset dungeon and work with your group to shoot and destroy the Frost Banshees as they attempt to escape-earning bonus rewards for your efficiency. After spending his time watching the events, a giant Frost Yeti will jump into the fray, and once defeated you can grab your rewards-including the Snowflake Crystal event currency.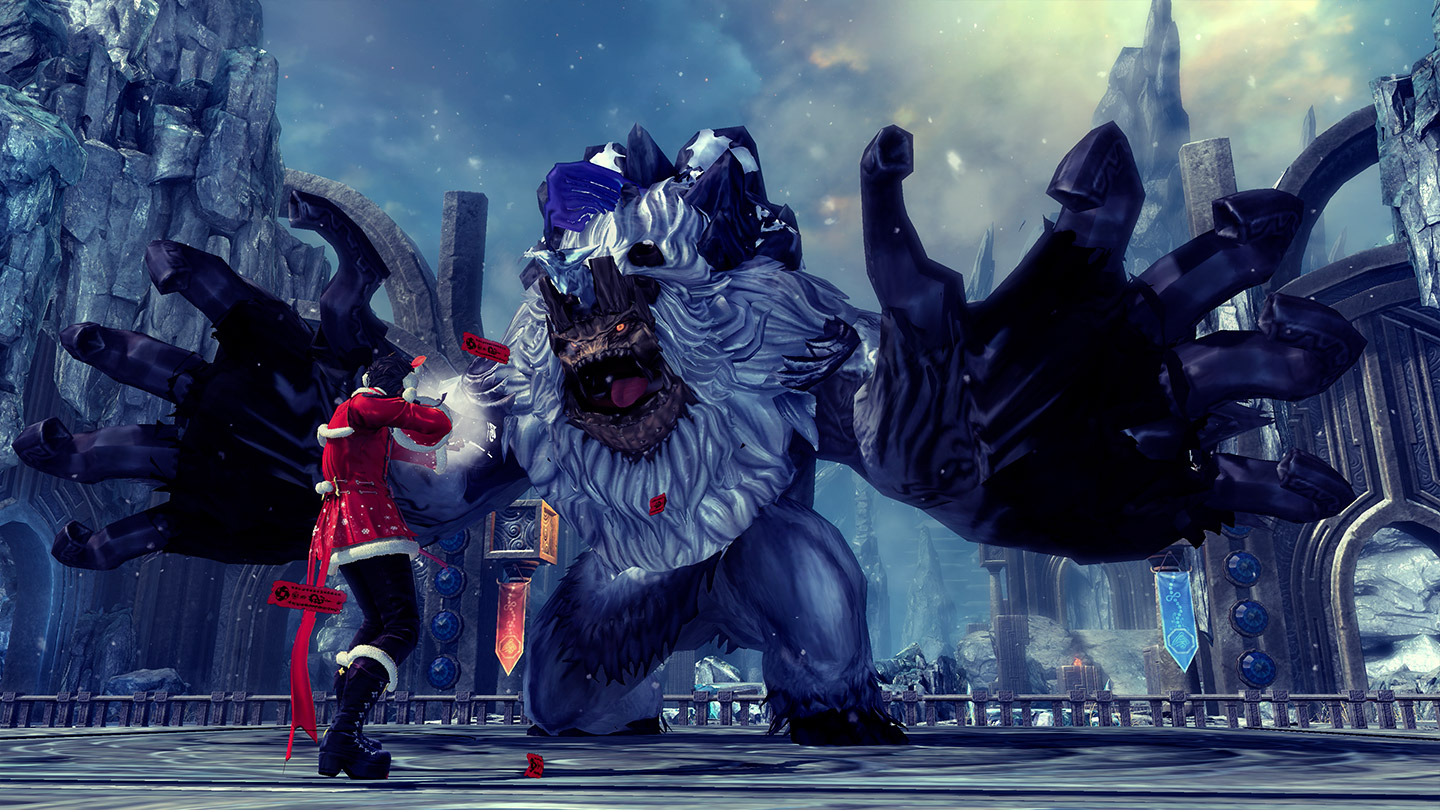 Holiday Gift Bundle
December 7-31
The Holiday Gift Bundle can be purchased from the Hongmoon Store, and it can only be sent to other players-this isn't a present you get for yourself. This is your chance to send an in-game gift, and maybe get one in return, too.If you do send a Holiday Gift Bundle to another player, you'll receive the Deck the Halls achievement, and a Gift Master title to go along with it!
Each Holiday Gift Bundle contains:
Risky Business costume
1x Heroic Friendship Charm
5x Dragon Trade Pouch
2x Naryu Tablet
Merchant of Wonders
December 7-January 18
The Merchant of Wonders is back! And this time he's dressed for the festivities. Per usual, this somewhat slippery soul has a chance to appear at the end of a dungeon when defeating its final boss.
Hongmoon Store Holiday Costumes
December 7 & December 14
In addition to the event-related costumes above, there are also a generous selection of holiday-themed costumes to purchase directly from the Hongmoon Store.
12 Days of Wonder
December 13-30
The 12 Days of Wonder event offers an in-game advent calendar on the Hongmoon Store! Beginning December 13, a new bundle will be available for purchase each day, and remain on the store until December 30. Each bundle has a different item, and a different amount of Snowflake Crystals in it-and you won't know what it is until it goes on sale. There are some surprises in store, so you'll definitely want to check it each day!
More details you can check on Blade and Soul's offcial site.