ESO: The Dragon Bones DLC Includes Two New Dungeons
bladesoulgold
Date: Mar/02/18 14:45:15
Views: 1595
Update 17 is the Elder Scrolls Online's new expansion, update 17 features a number of nifty new things including home storage, the wardrobe system and more. The The Elder Scrolls Online Dragon Bones DLC adds two all-new dungeons and more. Unlock new unique item sets, monster masks, in game achievements and more all exclusive to this ESO DLC. Here's what all ESO players can expect: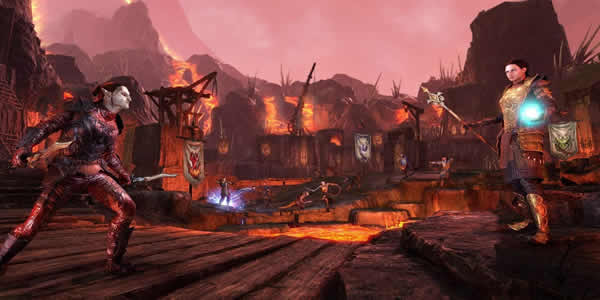 These come in 60 item and 30 item sizes
Storage collectibles - containers where bankable items can be stored in your home.
Outfit system - this allows players to customize the visual appearance of armors and weapons.
Improved level up experience - players will receive info about new skills as they become available along with tips on gameplay. Additionally, players will be treated to period level up rewards. For more information on this update 17, source from here.
The update includes a complete revisited system, two new Battlegrounds, the expected home deposit system and new gaming features such as advisors for level up and skill and various strategic enhancements dedicated to combat. The download of this new expansion is free for anyone and thanks to it you can access two new dungeons: Scalecaller Peak and Fang Lair.
The Dragon Bones DLC includes two new dungeons, Scalecaller Peak and Fang Lair, available at the Normal and Veteran levels. In addition, players will receive new sets of objects and monsters, collectible objects, targets and the Renegade Dragon Priest mask as they enter one of the two dungeons. At the same time as Dragon Bones, Bethesda has also published the update 17, free for everyone. At ours website, make sure you your eso gold can be bought at the low price.