POE: On March 2 We Can Join The Bestiary Challenge League
bladesoulgold
Date: Feb/23/18 17:07:57
Views: 1561
As for Bestiary, it's a new update, and soon to be launched on March. Precisely, the update will be released on March 2 on the PC and will add to the game Bestiary Challenge League - a new league in which players will compete in the search and capture of almost 300 of the most dangerous creatures inhabiting Raklast. The information of features list is released at U4GM, you are easy to buy poe items from here.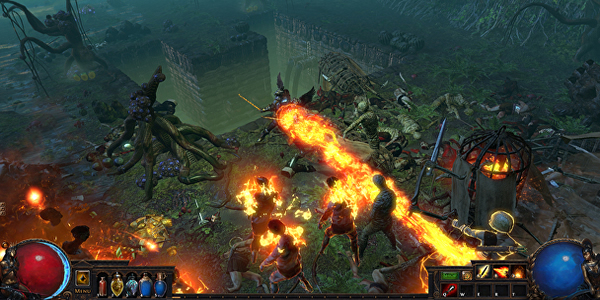 In the new update, captured beasts can either be kept alive as in a zoo or cruelly sacrificed on the blood altar. If you opt for the latter, you can create powerful items. Now we know that on March 2 we can join the Bestiary Challenge League that will allow its adventurers to capture monsters and store us in a base that will act as a new explorable area: the Animalario. Update introduces the new Bestiary Challenge League, in which players will hunt nearly 300 dangerous animals in Wraeclast.
The Most Important News:
Three new gems
New quest in 10 act
Rebuilt Ascendancy class
Collecting the beast - visiting and observing the captured beasts
Bestiary Challenge League - completely new mechanics and solutions
Supplementing the Bestiary - each captured animal will be decorated in the book
Continuation of the storyline - High level players will be able to challenge The Elder and The Shaper simultaneously
Catching dangerous beasts - about 250 ordinary and 40 legendary beasts to capture
Bestiary sets and new unique items - the Bestiary League includes four new sets of items based on the beast ghosts.
Beastcrafting - Bring Sacrifice to Combat to Blood Altar to create and strengthen powerful items. There are dozens of recipes that require sacrificing the various combinations of animals that you have collected.
Related screenshots and more videos, visit the official website here. Be sure to keep an eye on ours website, we will be your the best option.